About
A leading travel agent and tour operator in Arunachal & Meghalaya, Andaman, Assam, DOOARS, Darjeeling, Gangtok, Gujrat, Himachal, Shimla & Manali, Mumbai, Uttarakhand, Kerala, providing tour packages that suits the budget of traveler and holiday seeker. It is Backed by superior technology and excellent customer service with professional drivers, which make it easier for Travelers to trust us to make travel and vacation reservations. We are providing quality services and huge experience to our customers. We are a professionally managed Tours and Travel Agency in Arunachal & Meghalaya, Andaman, Assam, DOOARS, Darjeeling, Gangtok, Gujrat, Himachal, Shimla & Manali, Mumbai, Uttarakhand, Kerala. with providing below vital features.
We also oparate international tour with
Srilanka Thailand, Bhutan, Nepal
Customer
Support
24 x 7 awesome customer support. Reviewing requirements and suggestions from customers to deliver the best service.
Hotel
Reservation
Hotel Reservations with discounted price to accomplish customers requirement and expectations.
Tickets
Booking
Flight, Train, Bus Booking with best price. Also provide CAB booking service with best price on requirement.
Customize
Tour
Outmost travel paln to serve the best deal. Focusing the value for money with ensuring security and safety.
DESTINATION
We provide everything to make your tour a pleasurable and memorable one. The most interesting locations, the undiscovered charms of people and places, smooth and personalized travel arrangements, customized itineraries - optimized time, Value for money, a private perspective supported by guided experience, professionally organized meetings and conferences and, of course, fine memories to Take back home.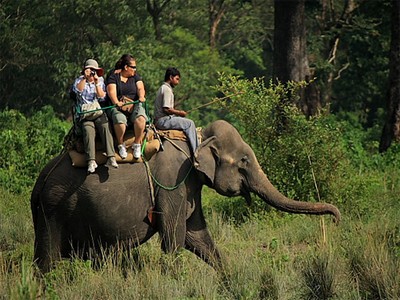 Jaldapara Adventure
Jaldapara National Park (Bengali: জলদাপাড়া জাতীয় উদ্যান;)(formerly Jaldapara Wildlife Sanctuary) is a national park situated at the foothills of the Eastern Himalayas in Alipurduar District of northern West Bengal and on the banks of the Torsa River. Jaldapara is situated at an altitude of 61 m and is spread across 216.51 km2 (83.59 sq mi) of vast grassland with patches of riverine forests.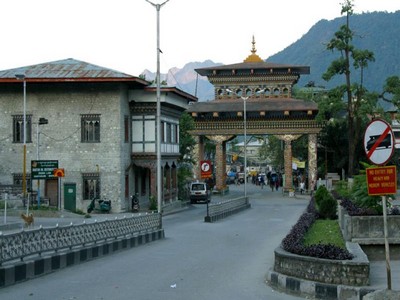 Gatway of Bhutan
The India-Bhutan border at Phuntsholing clearly separates two very different peoples and cultures. Jaigaon across the border is larger, bustling and loud, similar to many other West Bengal centres of commerce, albeit with many Bhutanese shoppers. Phuntsholing is uniquely more urban than other Bhutanese towns as it is the Bhutan financial, industrial and trading capital.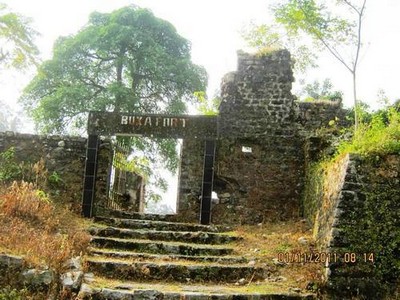 Buxa Tiger Reserve
Buxa is a village in the Alipurduar district of West Bengal within Buxa Tiger Reserve. It is located 30 kilometres (19 mi) from Alipurduar, the nearest town. It is known for the Buxa Fort. There are a few decent accommodation for tourists in Buxa most of which is concentrated around Rajabhatkhawa area.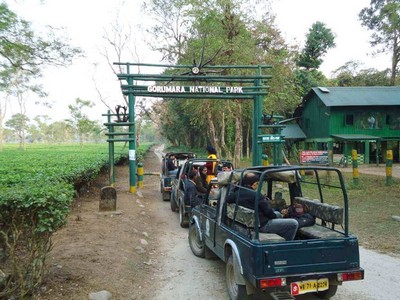 Gatway of Gorumara
Lataguri is a small town located in the Jalpaiguri district,West Bengal. Permits for entering Gorumara and Chapramari Wildlife Sanctuary are given from Lataguri. The village also contains a "Nature Interpretation Center", which gives information about the flora and fauna of the area. A few roadside restaurants ("Dhabas") and hotels cater for tourists.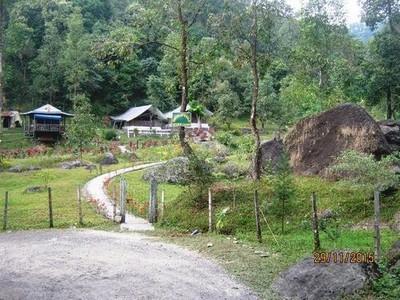 Beuty of Dooars
Suntalekhola or Suntaley Khola (also Suntaleykhola) is a small village and a tourist spot in the Kalimpong District of West Bengal. The altitude of the place ranges from 650 to 950 m. It gets it name from a small stream: Suntaley Khola. In Nepali language, Suntaley means orange and khola means stream. This place is nearly 5 km from Samsing, which is also a small picturesque serene village.
our address
Dreamway Tour Travel, Madarihat,
Jaldapara, Falakata Road, Alipurduar, 735220
(+91) 973 314 2373 , 767 907 5937
Bank Details
BANK : CENTRAL BANK OF INDIA.
ACCOUT : DREAMWAY TOUR AND TRAVELS
A/C NO: 362 723 4573
IFSC: CBIN0282963
BRANCH: UMACHARANPUR.